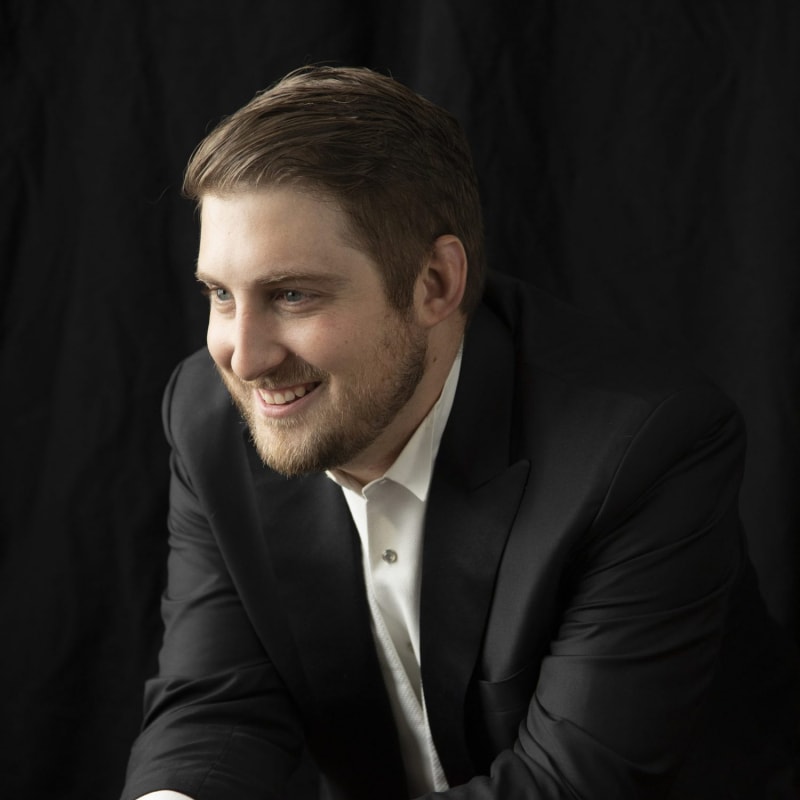 Artistic and General Director
American conductor Matthew Kasper currently serves as Resident Conductor of The Phoenix Symphony and Artistic Director of The Phoenix Youth Symphony Orchestras. Past posts have included Music Director of the Queens Symphony Orchestra, Music Director of the Chicago Composers Orchestra, Associate Conductor of the Queens Symphony Orchestra and he served on the faculty of the Aaron Copland School of Music.
In his fifth season with The Phoenix Symphony, Matthew has proven a wide-range of ability leading Classics, Pops, SFTS, Chamber and other programs during his tenure. This success led to his promotion from Assistant to Resident Conductor in the 2018-19 season. This season Matthew will led over thirty-five performances including multiple Pops and education programs as well as his debut conducting Handel's Messiah. He will also be on stage to lead the return of Troupe Vertigo in Prokofiev's Cinderella, the annual Side-by-Side with The Phoenix Youth Symphony and in the symphony's new Scottsdale Series featuring the music of Mendelssohn and Schumann.
In demand as a guest conductor, Matthew has conducted extensively in the United States, Europe and Asia. Recent seasons included successful debuts with the Rochester Philharmonic, the Tucson Symphony and the Evergreen (Taiwan) Symphonies. Matthew has also appeared with the Orchestre de l'Opéra national de Lorraine, Opera National de Lorraine, Queens Symphony Orchestra, The Phoenix Symphony and the Salt River Ballet. Matthew has served as cover conductor for The Cleveland Orchestra, The San Diego Symphony, The Phoenix Symphony, Arizona Musicfest and the Queens Symphony.
Equally at home in symphonic and operatic repertoire, Matthew made his European debut with the Orchestre Symphonique et Lyrique de Nancy in 2014 and also served as an assistant conductor for the Opera National de Lorraine where he prepared the internationally acclaimed staged premiere of Gerald Barry's The Importance of Being Earnest. He was immediately re-engaged for productions of Bernstein's Candide and Britten's Owen Wingrave. 2013 also marked Matthew's debut with the Queens Symphony Orchestra, which subsequently let to him being named Interim Music Director for the 2015 season.
As Artistic Director of the Phoenix Youth Symphony Orchestras, Matthew has been a driving force to expand the orchestra's season and footprint in the community. He has been instrumental in cultivating relationships with other arts organizations in Phoenix including forming an assistant conductor program with the Arizona State University School of Music, serving as a partner organization for the Arizona Piano Institute and collaborating with the Ballet Arizona school for educations programs and full length ballet performances with The Phoenix Youth Symphony Orchestras.
An avid music educator, Matthew served as an adjunct faculty member of conducting staff at the Aaron Copland School of Music from 2011-2014, where taught conducting classes and conducted the orchestra in performances of symphonic, musical theater and opera performances. With The Phoenix Symphony Matthew conducts the orchestra's educational and family concerts, reaching over 15,000 children annually.
Trained as a violinist, Matthew is a former member of the Chicago Civic Orchestra where he performed under illustrious conductors such as Bernard Haitink and Esa-Pekka Salonen. He holds degrees in violin performance from Queens College and the Chicago College of Performing Arts where his principal teachers were Burton Kaplan and Shmuel Ashkenasi. Matthew holds a Master's degree in Orchestral Conducting from Queens College where he was a student of Maurice Peress. He received additional training at the prestigious Pierre Monteux School for Conductors as a Quimby Family Foundation Fellow where he studied with Michael Jinbo.
Originally from Madison Wisconsin, Matthew currently resides in Phoenix with his wife Rebecca, son Theodore and daughters Fiona and Magnolia.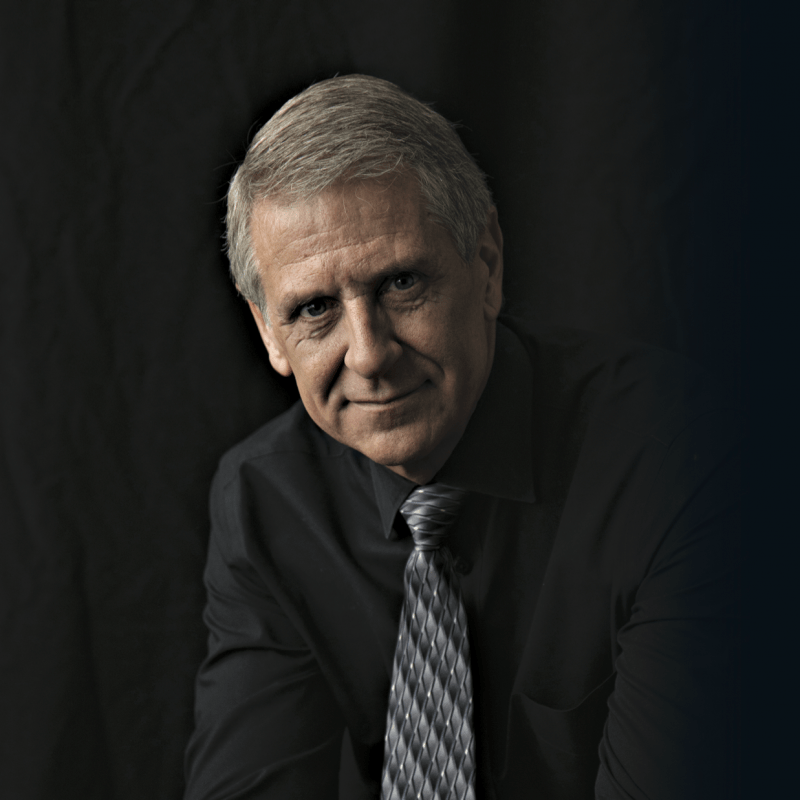 Conductor, Philharmonic Orchestra
Walter Temme received a doctor of Musical Arts degree from Arizona State University in 1989.  His doctoral dissertation reflects his emphasis on conducting and his commitment to rehearsal style.  He performed in and assisted with the A.S.U. Symphony.  He was on the faculty of Humboldt State University (California) and Wartburg College (Iowa).  Known for violin performance, Dr. Temme also performed as a violist at Kansas State and was Principal Violist of the Topeka Symphony.
Philharmonic Orchestra Conductor since 1988, Dr. Temme has been instrumental in the remarkable development of the PYS Philharmonic Orchestra, recognized as one of the most exciting youth orchestras in the area, largely because of his emphasis on musicality.  Dr. Temme is credited with revitalizing the orchestral programs in the Scottsdale Schools and is currently Director of Orchestras at Mountain View High School in Mesa.  Twice he has been cited in Who's Who Among America's Teachers.  He has served as an officer of the Arizona Unit of ASTA and has held leadership positions with ABODA.  Dr. Temme was named the 2011 Arizona Music Educator of the Year. Most recently, he was named the 2013 Public School String Teacher of the Year by the Arizona chapter of ASTA.
In demand as an orchestral conductor, adjudicator and clinician, he has conducted the Arizona Junior High All-State Orchestra, the Greater Phoenix Honor Orchestra as well as Regional Honor Orchestras throughout Arizona. During the summers, he is a regular guest conductor at the NAU Curry Summer Music Camp in Flagstaff. In December 2010 his Mountain View Chamber Orchestra performed for the second time at the Midwest International Band and Orchestra Clinic; they first performed at Midwest in 2001.  He has received the O.M. Hartsell Excellence in Education award from the AMEA.  In January 2003 he was named one of the 50 Directors Who Make a Difference by Band and Orchestra Magazine.  As an educator and performer, Dr. Temme believes in an interactive learning and performing experience to develop the young musician.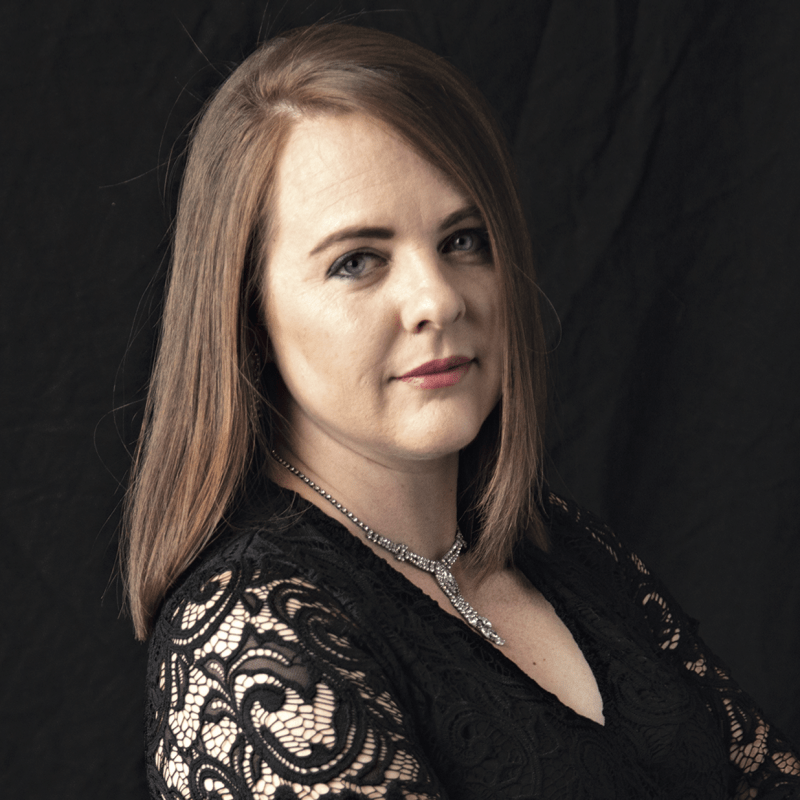 Conductor, String Orchestra
Bethaney Cross received her Master of Music degree in Music Teaching and Learning from ASU in 2021 and her Bachelor of Arts degree in Viola Performance from Northern Arizona University in 2011. Mrs. Cross currently teaches in the Mesa Public School District at Mountain View High School where she is the Assistant Director of Orchestras and works with the Music Conservatory program. In 2018, she began conducting the String Orchestra with Phoenix Youth Symphony Orchestras. As a PYS alumni, she is excited to be back and working with the young musicians of the organization. In addition to teaching, Mrs. Cross currently serves as the Central Region Chairman through the Arizona Music Educators Association. In 2019, Mrs. Cross guest conducted the Greater Phoenix Union High School Honor Orchestras. During her time in the Scottsdale Unified School District, she served as lead strings specialist for junior high and elementary orchestras.
As a music educator, Mrs. Cross strives to develop a collaborative learning environment amongst her ensembles and build a community of friendship while learning how to deliver a polished performance.
Mrs. Cross is a native of Arizona and currently resides in Mesa with her husband and four children. When she isn't teaching, you will find her and her family out camping and hiking.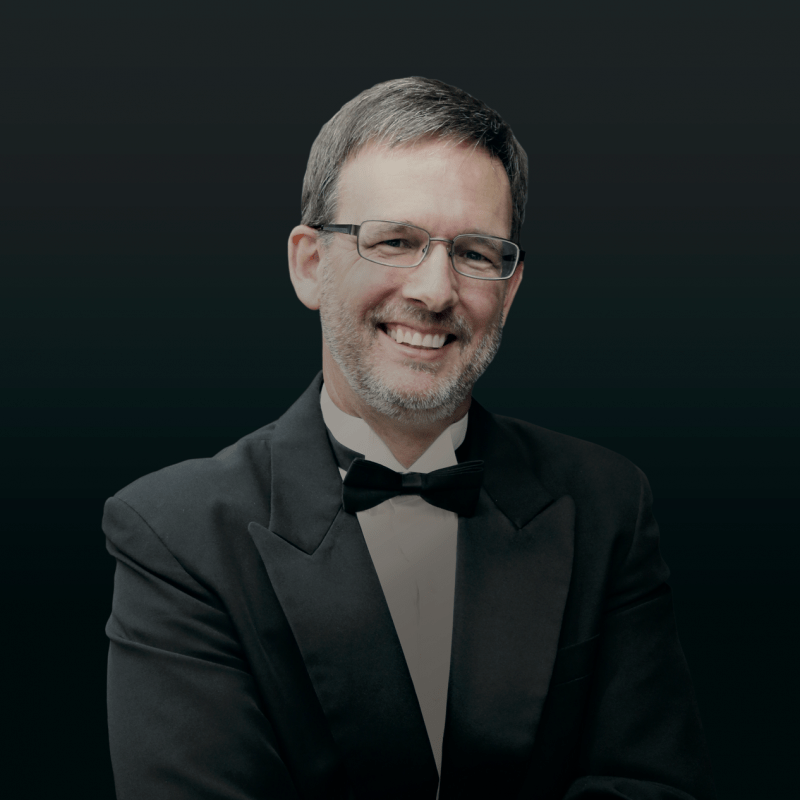 Conductor, Percussion Ensemble
Todd A. Betz received his Bachelor and Master of Music from the University of South Florida under Prof. Robert McCormick. He also studied under Massey Johnson at the Brevard Music Festival in North Carolina and Jeff Milarsky at the Bowdoin Music Festival in Brunswick, Maine.  Mr. Betz was the adjunct professor of percussion at Florida Southern College in Lakeland, Florida from 1995 – 2004. He has also instructed marching percussion since 1995.  Currently, Mr. Betz is Principal Percussionist with the Southwest Florida Symphony Orchestra in his 27th season. He was also a member of the Florida West Coast Symphony (now the Sarasota Orchestra) in Sarasota, FL from 1991 to 2007.  Mr. Betz performed the Christopher Rouse percussion Concerto Der Geretette Alberich as the featured soloist with the Southwest Florida Symphony in 2016.  He has had many performance opportunities through the years. Mr. Betz has performed with several Broadway musical national tours throughout Florida such as The Producers, Spamalot, 42nd Street, Some Like it Hot, Young Frankenstein, Legally Blonde and Dirty Rotten Scoundrels to name a few.  He was also the first percussionist for the kickoff of the second national tour of Wicked in Ft. Myers in 2009 and performed again when it returned in 2012.  He has also had the great pleasure in performing on stage with wonderful artists such as Aretha Franklin, Diana Ros, Olivia Newton John, Don Rickles, Empire Brass, Michael Bolton, Brian Wilson, Anne Murray, and Amy Grant.  Mr. Betz is an original member of WOODWORKS Percussion Group in Sarasota, Florida.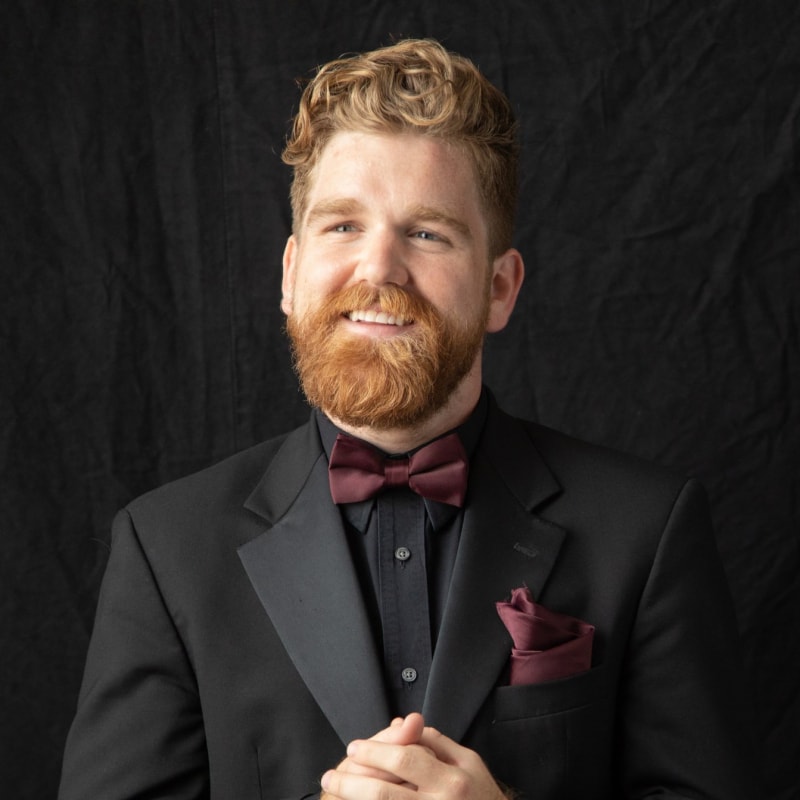 Conductor, Prelude Strings
Brian Maurer, a native of Arizona and a former student of Doreen Press, began playing the violin at the age of eight years old. Brian received his Bachelors of Music Education from Arizona State University where he studied violin with Danwen Jiang. During his time at ASU, Brian performed with the ASU Symphony, String Ensemble and served as Concertmaster of the Philharmonia Orchestra. Brian currently is currently the Orchestra Director at Fremont Junior High School. Brian's performance career includes playing with the North Valley Chamber Orchestra where he served as concertmaster, the Mesa Community College Symphony Orchestra, various church organizations and he has also been a part of the Phoenix indie rock scene. Before beginning his education career, Brian taught private violin and had a studio of 40 plus students. He is also the founder of the No Fret String Project, a classical ensemble for junior high and high schoolers that performs in Ahwatukee through the Music Maker Workshop.
Brian is a Phoenix Youth Symphony alumni and was a part of the organization for five years. He is excited to to be the conductor of the Prelude Strings. Brian believes it is important for young musicians to begin their musicianship with others of their same age and skill level. He wants to create a learning environment where young musicians motivate and encourage each other through creativity and music exploration.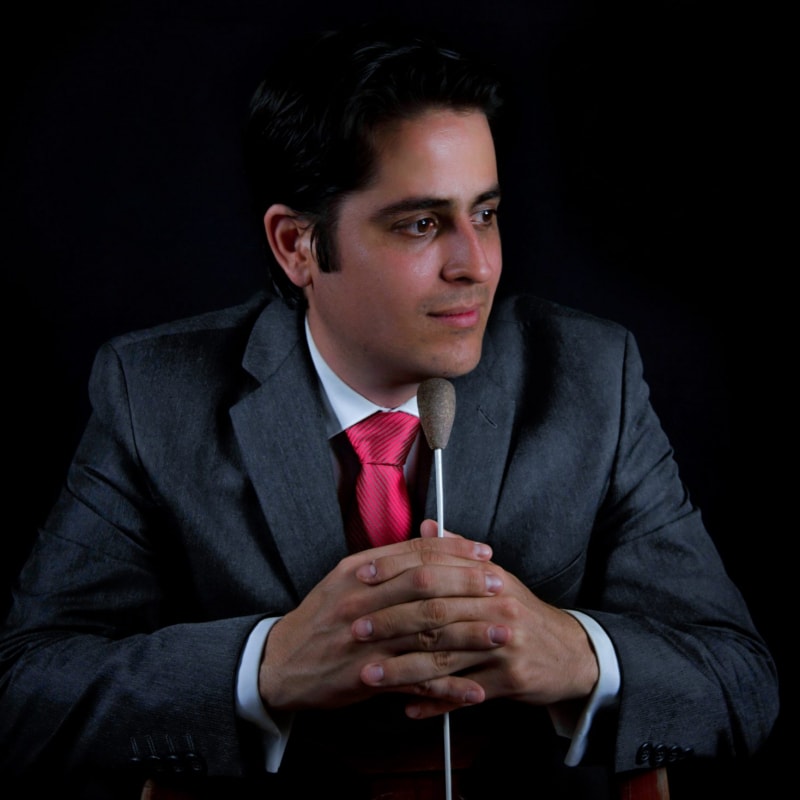 Assistant Conductor
The conductor and pianist Francisco Hernández Bolaños was born in Cancun, Mexico and graduated with honors with a Bachelor of Music in piano and Masters of Music in conducting from the School of Music at the University of Veracruz under the guidance of Lanfranco Marcelletti Jr. He was appointed Assistant Conductor of the School of Music Orchestra at the University of Veracruz during 2017-2018.
Francisco appeared as conductor with orchestras and ensembles such as the American Modern Orchestra and the American Modern Ensemble in NY, and in Mexico with Orquesta Sinfónica de Aguascalientes, Orquesta Sinfónica de la Universidad de Guanajuato, Orquesta Filarmónica del Estado de Querétaro, Orquesta Sinfónica de la Universidad Autónoma del Estado de Hidalgo, Orquesta Sinfónica de Cancún, Orquesta Universitaria de Música Popular de la Universidad Veracruzana (UV), Orquesta Sinfónica de la Facultad de Música de la UV, Ensamble de Alientos y Percusiones de la Facultad de Música de la UV, Orquesta Sinfónica Juvenil de Quintana Roo, and Orquesta Sinfónica Juvenil de Cancún, amongst others.
Francisco is currently studying in his third year of the DMA in Orchestral Conducting at Arizona State University with Jeffery Meyer and is assistant conductor of Arizona State University Symphony Orchestra and assistant conductor at the Phoenix Youth Symphony Orchestras.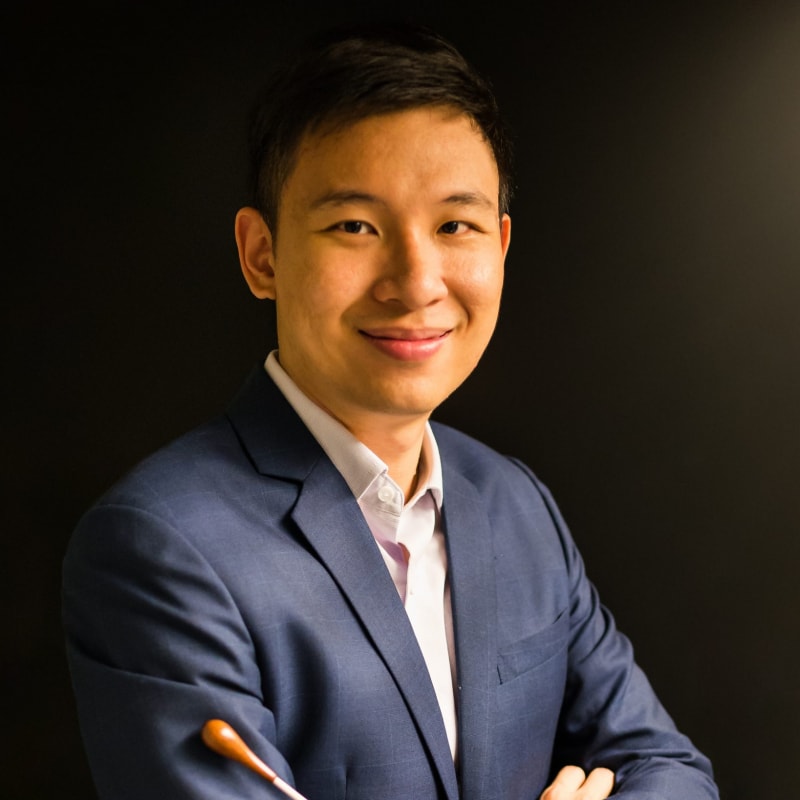 Assistant Conductor
Praised by the Polish Radio presenter Adam Rozlach as a "cheerful, vibrant and musically active
conductor," Yun Song Tay has guest conducted orchestras across Asia, Europe and North
America. Born and raised in Singapore, he began his musical journey on the flute, winning the
position of principal flautist with the Singapore National Youth Orchestra from 2007 to 2009 and
receiving a top prize at the Singapore Flute Festival Competition in 2009. Since that time, his
musical passions have turned to conducting and he has begun a vibrant career having conducted
ensembles such as the Orchestra de Camera Fiorentina, Berlin Sinfonietta, European Youth
Wind Orchestra, Dutch Royal Guards Band, Parnu Linnaorkester, Orchestra Collective
(Singapore) and Cleveland Heights Chamber Orchestra. He was a semifinalist of 2014 Wind
Band Conducting Competition in Jarvenpaa and a quarter-finalist in the 2017 Fitelburg
Orchestral Conducting Competition. In May 2019, he led The Phoenix Symphony in their
Education Concert Series at Tuscano Elementary School and Mountain View Elementary. He
was also shortlisted in the recent Houston Symphony Assistant Conductor search.
Yun Song received his Master's degree in Orchestral Conducting at Cleveland Institute of Music
in 2018 and Bachelor's degree in Wind Conducting at Conservatorium van Amsterdam in 2016
where his conducting mentors included Carl Topilow, Danny Oosterman and Sam ten Velden.
He has also conducted in masterclasses and lessons for esteemed conductors such as Leonid
Korchmar, Lutz Kohler, Colin Metters, Jahja Ling, Brett Mitchell, Tito Muñoz, Carl St. Clair and
JoAnn Falletta. He is currently pursuing his Doctoral in Musical Arts at Arizona State University
where he serves as Assistant Conductor of the ASU Orchestras under Jeffery Meyer.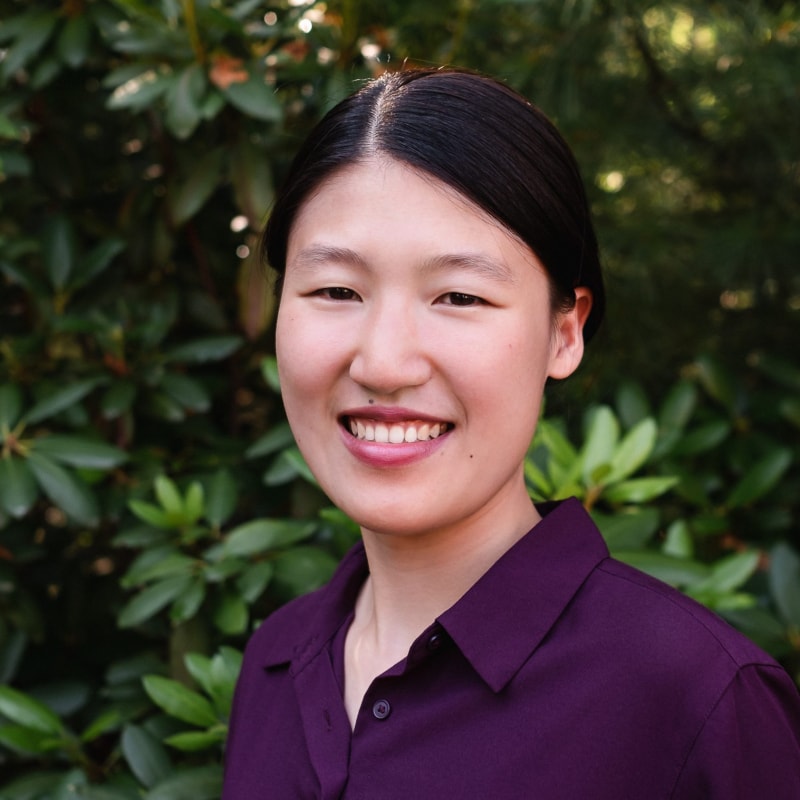 Assistant Conductor
Recognized for her innate musicality, compelling presence, and technical precision, conductor Sunny Xuecong Xia's ability to forge an immediate and captivating connection with orchestras and audiences alike has led to engagements around the country. Sunny currently serves as Assistant Conductor of the Phoenix Youth Symphony Orchestra and Arizona State University Symphony Orchestra while pursuing a doctorate in Orchestral Conducting. In the 2020-21 season, she appeared as guest conductor with the MusicaNova Orchestra and was invited to the National Music Festival and Pierre Monteux Music Festival as Assistant Conductor. In January 2020, she made her successful debut with the Cleveland Women's Orchestra, who celebrated its 85th season shortly before the pandemic. Other highlights of the 2019-20 season include being selected by Marin Alsop as a Conducting Fellow in the Peabody Conducting Workshop and serving as Apprentice Conductor at the North American New Opera Workshop. Sunny was also Cover Conductor for the Cleveland Orchestra Youth Orchestra under Vinay Parameswaran, and the Firelands Symphony Orchestra under Carl Topilow. Chosen from a pool of 75 first-round competitors, she was one of ten semifinalists in the 2019 NRTA Conducting Competition in Tirana, Albania. Equally at home in the opera world, Sunny served as Assistant Conductor of the Cleveland Institute of Music Opera Theater from 2017 to 2020, where she assisted in productions of Die Zauberflöte, The Juniper Tree, Le Rossignol, and L'Enfant et les Sortilèges. Please visit sunny-xia.com for additional information.