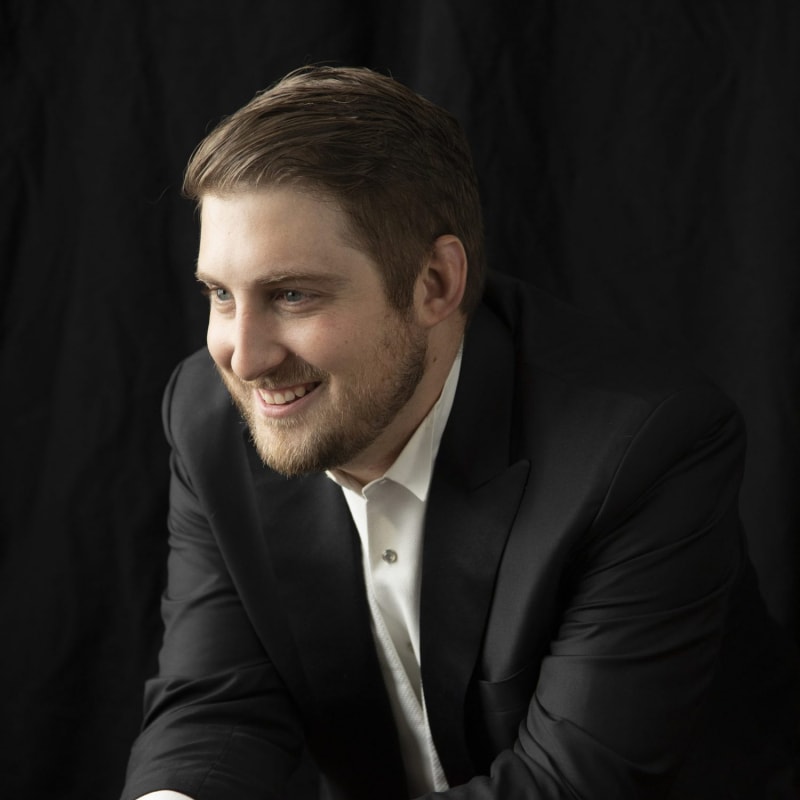 Artistic and General Director
American conductor Matthew Kasper currently serves as Resident Conductor of The Phoenix Symphony and Artistic Director of The Phoenix Youth Symphony Orchestras. Past posts have included Music Director of the Queens Symphony Orchestra, Music Director of the Chicago Composers Orchestra, Associate Conductor of the Queens Symphony Orchestra and he served on the faculty of the Aaron Copland School of Music.
In his fifth season with The Phoenix Symphony, Matthew has proven a wide-range of ability leading Classics, Pops, SFTS, Chamber and other programs during his tenure. This success led to his promotion from Assistant to Resident Conductor in the 2018-19 season. This season Matthew will led over thirty-five performances including multiple Pops and education programs as well as his debut conducting Handel's Messiah. He will also be on stage to lead the return of Troupe Vertigo in Prokofiev's Cinderella, the annual Side-by-Side with The Phoenix Youth Symphony and in the symphony's new Scottsdale Series featuring the music of Mendelssohn and Schumann.
In demand as a guest conductor, Matthew has conducted extensively in the United States, Europe and Asia. Recent seasons included successful debuts with the Rochester Philharmonic, the Tucson Symphony and the Evergreen (Taiwan) Symphonies. Matthew has also appeared with the Orchestre de l'Opéra national de Lorraine, Opera National de Lorraine, Queens Symphony Orchestra, The Phoenix Symphony and the Salt River Ballet. Matthew has served as cover conductor for The Cleveland Orchestra, The San Diego Symphony, The Phoenix Symphony, Arizona Musicfest and the Queens Symphony.
Equally at home in symphonic and operatic repertoire, Matthew made his European debut with the Orchestre Symphonique et Lyrique de Nancy in 2014 and also served as an assistant conductor for the Opera National de Lorraine where he prepared the internationally acclaimed staged premiere of Gerald Barry's The Importance of Being Earnest. He was immediately re-engaged for productions of Bernstein's Candide and Britten's Owen Wingrave. 2013 also marked Matthew's debut with the Queens Symphony Orchestra, which subsequently let to him being named Interim Music Director for the 2015 season.
As Artistic Director of the Phoenix Youth Symphony Orchestras, Matthew has been a driving force to expand the orchestra's season and footprint in the community. He has been instrumental in cultivating relationships with other arts organizations in Phoenix including forming an assistant conductor program with the Arizona State University School of Music, serving as a partner organization for the Arizona Piano Institute and collaborating with the Ballet Arizona school for educations programs and full length ballet performances with The Phoenix Youth Symphony Orchestras.
An avid music educator, Matthew served as an adjunct faculty member of conducting staff at the Aaron Copland School of Music from 2011-2014, where taught conducting classes and conducted the orchestra in performances of symphonic, musical theater and opera performances. With The Phoenix Symphony Matthew conducts the orchestra's educational and family concerts, reaching over 15,000 children annually.
Trained as a violinist, Matthew is a former member of the Chicago Civic Orchestra where he performed under illustrious conductors such as Bernard Haitink and Esa-Pekka Salonen. He holds degrees in violin performance from Queens College and the Chicago College of Performing Arts where his principal teachers were Burton Kaplan and Shmuel Ashkenasi. Matthew holds a Master's degree in Orchestral Conducting from Queens College where he was a student of Maurice Peress. He received additional training at the prestigious Pierre Monteux School for Conductors as a Quimby Family Foundation Fellow where he studied with Michael Jinbo.
Originally from Madison Wisconsin, Matthew currently resides in Phoenix with his wife Rebecca, son Theodore and daughters Fiona and Magnolia.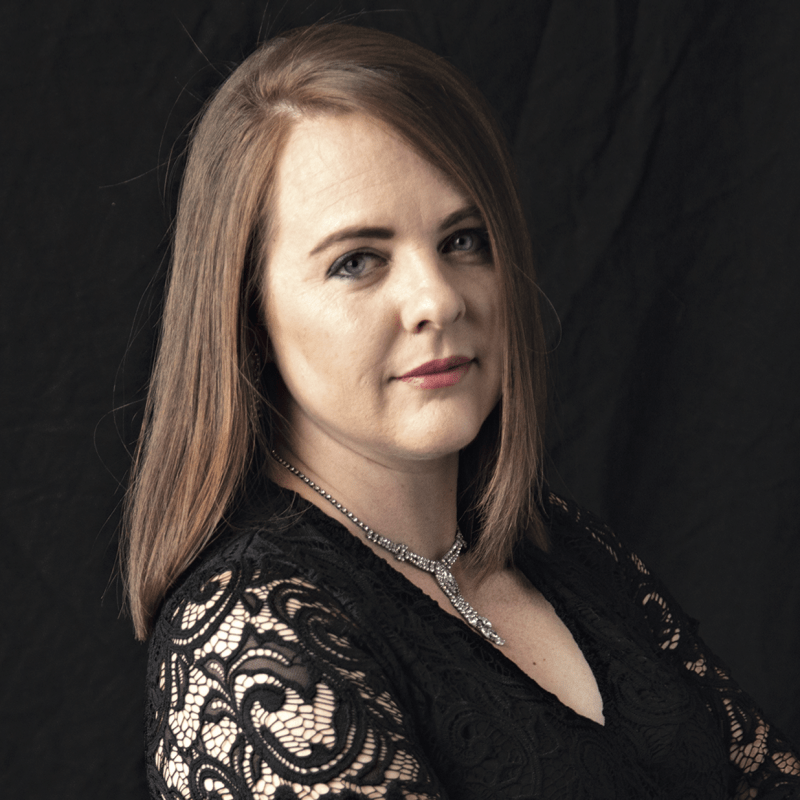 Conductor, String Orchestra
Bethaney Cross received her Master of Music degree in Music Teaching and Learning from ASU in 2021 and her Bachelor of Arts degree in Viola Performance from Northern Arizona University in 2011. Mrs. Cross currently teaches in the Mesa Public School District at Mountain View High School where she is the Assistant Director of Orchestras and works with the Music Conservatory program. In 2018, she began conducting the String Orchestra with Phoenix Youth Symphony Orchestras. As a PYS alumni, she is excited to be back and working with the young musicians of the organization. In addition to teaching, Mrs. Cross currently serves as the Central Region Chairman through the Arizona Music Educators Association. In 2019, Mrs. Cross guest conducted the Greater Phoenix Union High School Honor Orchestras. During her time in the Scottsdale Unified School District, she served as lead strings specialist for junior high and elementary orchestras.
As a music educator, Mrs. Cross strives to develop a collaborative learning environment amongst her ensembles and build a community of friendship while learning how to deliver a polished performance.
Mrs. Cross is a native of Arizona and currently resides in Mesa with her husband and four children. When she isn't teaching, you will find her and her family out camping and hiking.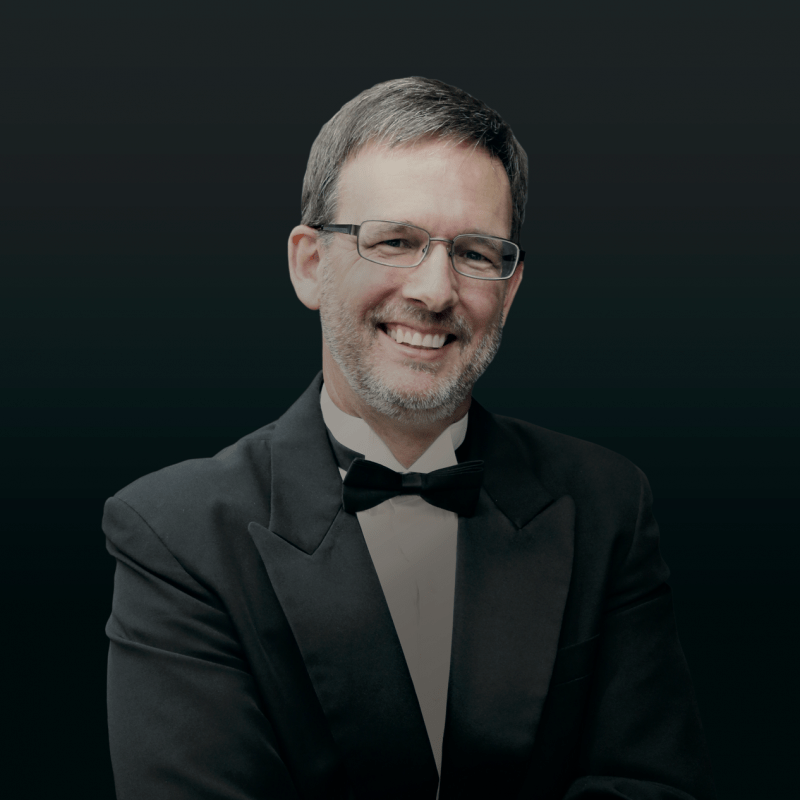 Conductor, Percussion Ensemble
Todd A. Betz received his Bachelor and Master of Music from the University of South Florida under Prof. Robert McCormick. He also studied under Massey Johnson at the Brevard Music Festival in North Carolina and Jeff Milarsky at the Bowdoin Music Festival in Brunswick, Maine.  Mr. Betz was the adjunct professor of percussion at Florida Southern College in Lakeland, Florida from 1995 – 2004. He has also instructed marching percussion since 1995.  Currently, Mr. Betz is Principal Percussionist with the Southwest Florida Symphony Orchestra in his 27th season. He was also a member of the Florida West Coast Symphony (now the Sarasota Orchestra) in Sarasota, FL from 1991 to 2007.  Mr. Betz performed the Christopher Rouse percussion Concerto Der Geretette Alberich as the featured soloist with the Southwest Florida Symphony in 2016.  He has had many performance opportunities through the years. Mr. Betz has performed with several Broadway musical national tours throughout Florida such as The Producers, Spamalot, 42nd Street, Some Like it Hot, Young Frankenstein, Legally Blonde and Dirty Rotten Scoundrels to name a few.  He was also the first percussionist for the kickoff of the second national tour of Wicked in Ft. Myers in 2009 and performed again when it returned in 2012.  He has also had the great pleasure in performing on stage with wonderful artists such as Aretha Franklin, Diana Ros, Olivia Newton John, Don Rickles, Empire Brass, Michael Bolton, Brian Wilson, Anne Murray, and Amy Grant.  Mr. Betz is an original member of WOODWORKS Percussion Group in Sarasota, Florida.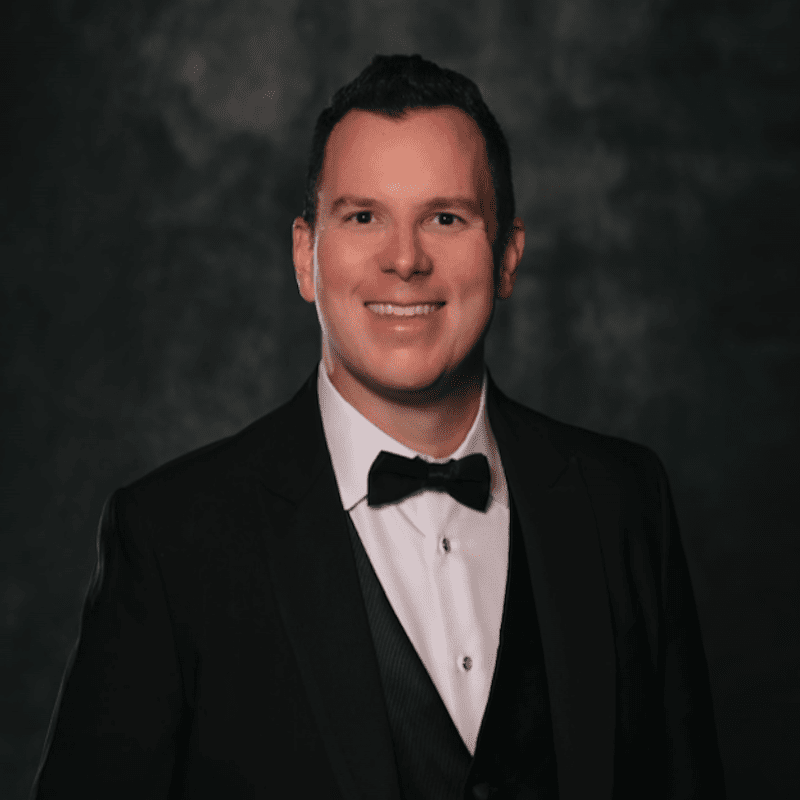 Conductor, Wind Orchestra/Chamber Winds
Aaron Vogel is currently in his 21st year of teaching and serves as the Director of Instrumental Music at Mountain Ridge High School and High School Band Lead for the Deer Valley Unified School District. He is the Conductor for the Phoenix Youth Symphony Orchestra's Wind Orchestra (Wind Orchestra and Symphonic Winds combined for 2022-2023 season). He is a Recording Academy® GRAMMY Music Educator Award Quarterfinalist and a recipient of the Citation of Excellence from the National Band Association and the O.M. Hartsell Excellence in Teaching Award from the Arizona Music Educators Association.
Recent honors at Mountain Ridge include the Saxophone Quartet's performance at the Midwest Clinic in Chicago, IL in December 2021, the Wind Ensemble's performance at the 2020 Arizona Music Educators Conference, and their performance as a Featured Band at the 2019 Music for All National Concert Band Festival in Indianapolis, IN. The Mountain Ridge Pride of the West Marching Band has consistently qualified for the ABODA State Marching Band Championships and concluded the 2019 competitive season as the ABODA Division 1 Arizona State Marching Band Champions and the AzMBA State Champions in Class 4A. In 2017-18 and 2018-19 the Mountain Ridge Band Program received the ABODA  "William E. Richardson Program of Distinction Award" recognizing superior achievement in all areas of the program.
Prior to his appointment at Mountain Ridge, Aaron was the Director of Bands at Westwood High School in Mesa, Arizona, and taught in public schools in Colorado and North Carolina.
Ensembles under his direction have received multiple accolades for excellence in performance including consistent Superior and Superior with Distinction ratings at Area and State Festivals, the National Programs of Excellence Blue Ribbon Award from the National Band Association, and four State Marching Band Championships in 2019, 2013, 2012 and 2009. Featured performances include the 2021 Midwest Clinic, the 2019 and 2012 Music for All National Concert Band Festival, the 2014 Taoyuan, Taiwan International Band Festival, the 2010 Western International Band Clinic, and three Music Educators Conference Honor Band performances in 2020, 2011 and 2010.
Outside of his work in the public schools, Aaron serves as a conductor for the Phoenix Youth Symphony Orchestras and as a Board Member for the Arizona Marching Band Association. He has been actively involved in the state and national levels of the marching activity as an instructional staff member for The Cadets, The Cavaliers and the Blue Knights Drum and Bugle Corps. As a performer, he was an original cast member in the Tony and Emmy award-winning production of Blast! in London's West End and a marching member of the Crossmen Drum and Bugle Corps.
Aaron received a Bachelor of Music in Music Education magna cum laude from Ithaca College, and a Masters in Music Education and Wind Conducting from the University of Colorado Boulder, where he studied conducting with Allan McMurray and was a Graduate Teaching Assistant.
Aaron lives in Phoenix with his wife Becky, daughter Abigail and son Aiden. He is a native of Cherry Hill, New Jersey.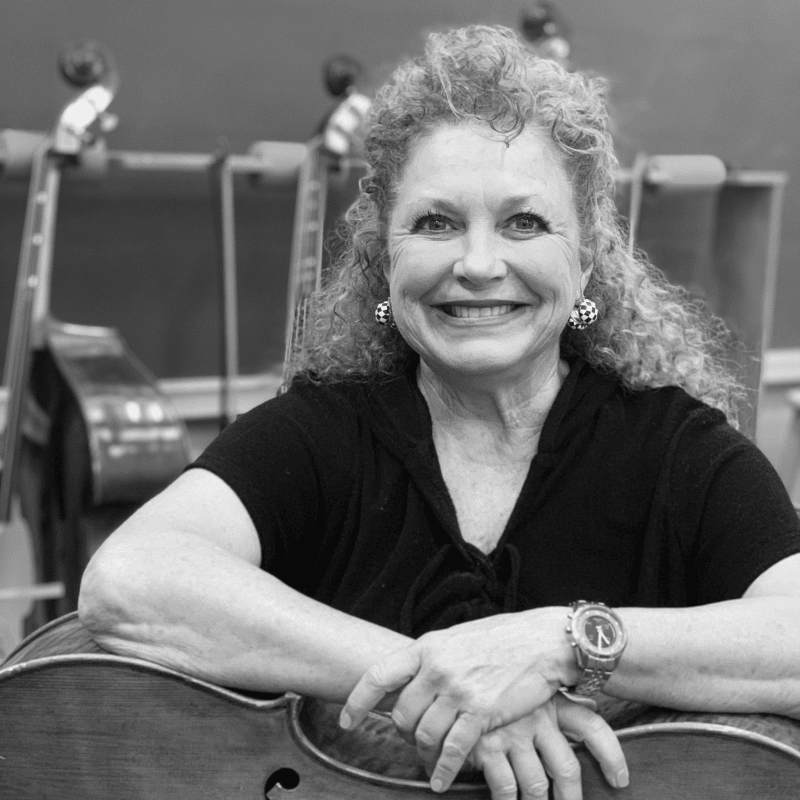 Conductor, Prelude Strings
Maurine Fleming has served as the String Music Director for Phoenix Country Day School in Paradise Valley for the past 16 years. Throughout her time as an educator she has worked with students from elementary through 12th grade at a variety of schools including Pueblo Middle School, Aprende Middle School, and Broadmore Elementary. Alongside her teaching career she has performed as a substitute Cellist for the Phoenix Symphony and Arizona Opera. Throughout her career with the Cello she has performed with artists like George Burns, Ray Charles, Bob Hope, Johnny Mathis and Smokey Robinson. She holds degrees from Arizona State University and Mannes College of Music in New York City.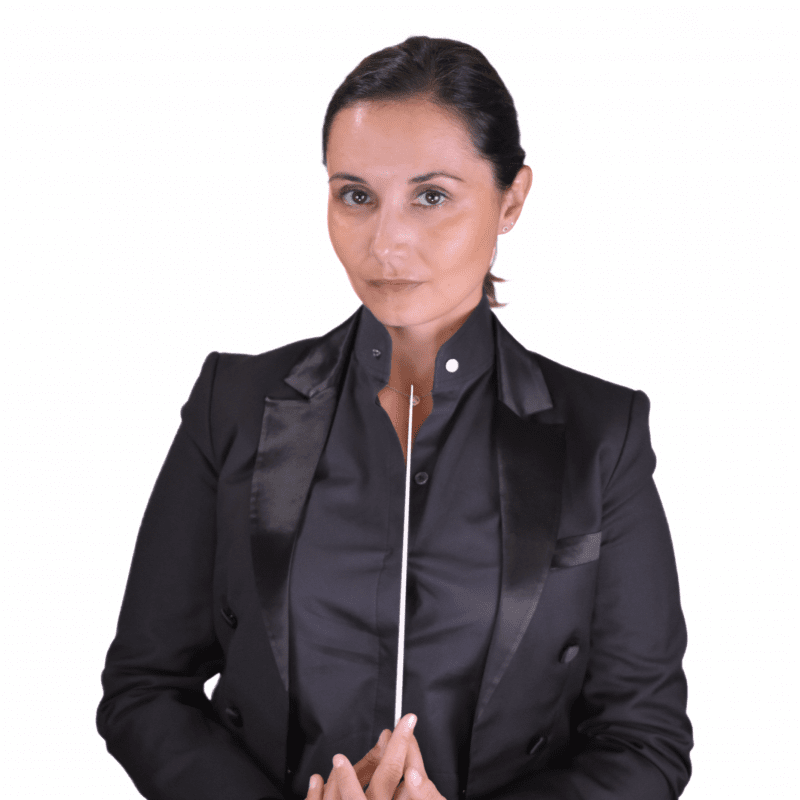 Conductor, Philharmonic Orchestra
Multidimensional conductor Julie Desbordes leads ensembles in the Americas, Asia, and her native France. Pre-COVID guest conducting appearances included performances with orchestras in Hong Kong, Taiwan, Malaysia, Venezuela and Cuba. Since the onset of the pandemic, she has taught orchestral musicians, music educators, and young conductors online and now also in-person, developing innovations that bring meaning and impact to music making and community building.
Ms. Desbordes made her conducting debut at age 17 and is currently Music Director of the Philharmonia Orchestra at Arizona State University, where she also teaches conducting. Previously based in New York and Baltimore, she led two groundbreaking, inclusive orchestras in New York City: the Queer Urban Orchestra and the Turtle Bay Youth Orchestra.
Also a leader in the El Sistema movement, she was a featured cast member in the documentary film, Crescendo! The Power of Music, directed by Jamie Bernstein, and is a frequent guest conductor and teaching artist at El Sistema programs internationally, as well as being a teaching artist mentor for Carnegie Hall's Music Educators Workshops since 2019.
As a conductor and an educator, Ms. Desbordes passionately develops new audiences for concert music as she leads diversity and inclusion efforts. In Arizona, her Philharmonia Orchestra collaborates with dancers, incorporates video content into concerts, presents music by underrepresented composers, and consistently delivers performances that excite seasoned and new audiences alike.
Ms. Desbordes holds Master and Bachelor degrees in conducting and trumpet performance from conservatoires in France and Canada. She will soon complete her Doctor of Musical Arts degree in orchestral conducting at the Peabody Conservatory in Baltimore. Her conducting mentors have included Raffi Armenian, Gustav Meier and Marin Alsop.