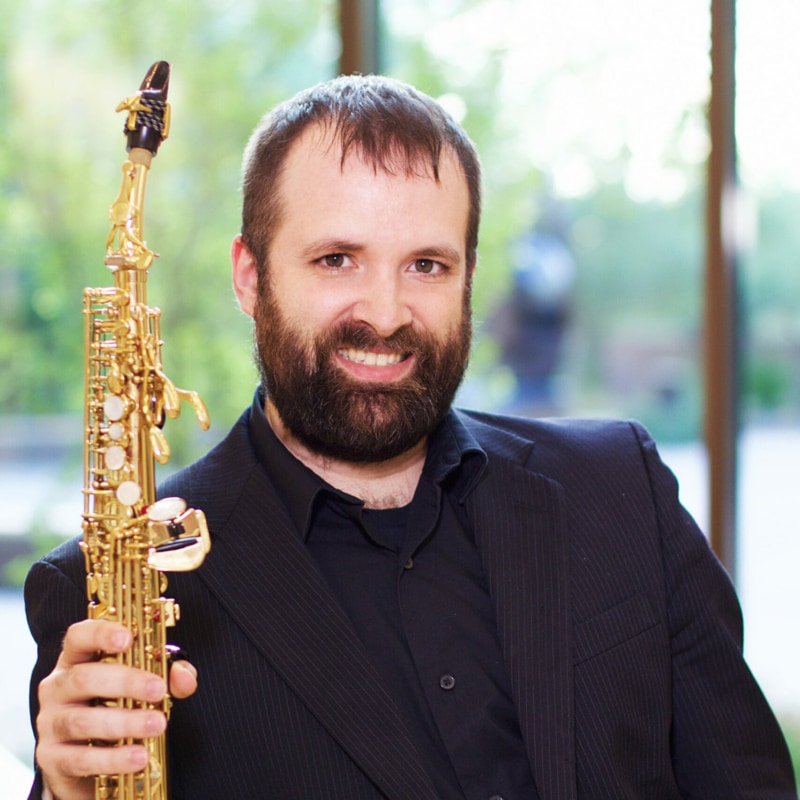 A native New York's Hudson Valley, Patrick Murphy has held a varied career running the gamut of arts, from performance to presentation, and from education to public advocacy. As graduate of SUNY Potsdam's Crane School of Music, and The University of Michigan, Murphy studied with renowned saxophonists Timothy McAllister and Donald Sinta. He returned to Crane to teach in 2005, an exciting period in his life that saw him as a featured soloist performing throughout New York State and being invited to be a featured performer at the 13th Annual Trujillo Bach Festival in Trujillo, Peru.
Moving to Arizona in 2008, he quickly established himself in the Phoenix Valley as a soloist and, most notably, as a chamber musician. He has performed nationally with such legendary ensembles as the Chicago Symphony and the New World Symphony, and locally with The Scottsdale Arts Orchestra and the Musica Nova Orchestra, while supplementing his performance schedule by touring throughout the United States, South America, Europe and Asia. Simultaneously, he managed the Theater of the Musical Instrument Museum (MIM) from 2015 until 2023, having joined the organization in 2009. He presented over 1,700 performances as Manager, and previously planned logistics for over 500 shows as Artist Coordinator.
A believer in the value of community outreach and local growth, Patrick is thrilled to join the Phoenix Youth Symphonies as the new Operations Manager, helping a new generation of artists find a foothold in the arts.