The Prelude Strings is the newest ensemble in the Phoenix Youth Symphony Orchestras Orchestral Training Program.  2018-2019 was the inaugural season for the ensemble.   Eager string students, grades 1-5, will be auditioned for the new ensemble. The Prelude Strings ensemble rehearses weekly on Tuesday evenings in the northeast valley receiving additional string technique instruction and ensemble experience in a fun and inviting group setting. Professional musicians are brought in periodically to coach sectionals.  Prelude Strings is a developmental ensemble for students to prepare them for musical advancement; giving them insight into the PYSO's program.
Grades
1-5
Ensemble Fee
$405
Rehearsals
Wednesday evenings, 6:00-7:45 pm
Location: To Be Determined
Conductor
Ensemble Music Level of Difficulty: Performs literature mainly at levels 1-3.
Audition Components
Solo
Solo of your choice.
Scales
Specific scale requirement will be emailed shortly before your audition.
1-2 octave major scales up to three sharps and three flats.
Sight-Reading
A sight-reading component may be a part of the virtual audition. More information may be posted later.
Don't neglect practicing sight reading pieces you are unfamiliar with to help prepare for this part of the audition.
Best of luck in your preparation, always start slow and work with a metronome!!
Questions?
Contact: Todd Betz  opsmanager@pysorchestras.org
View our stars in concert!
No events found – Join our Mailing List to receive announcements of upcoming events!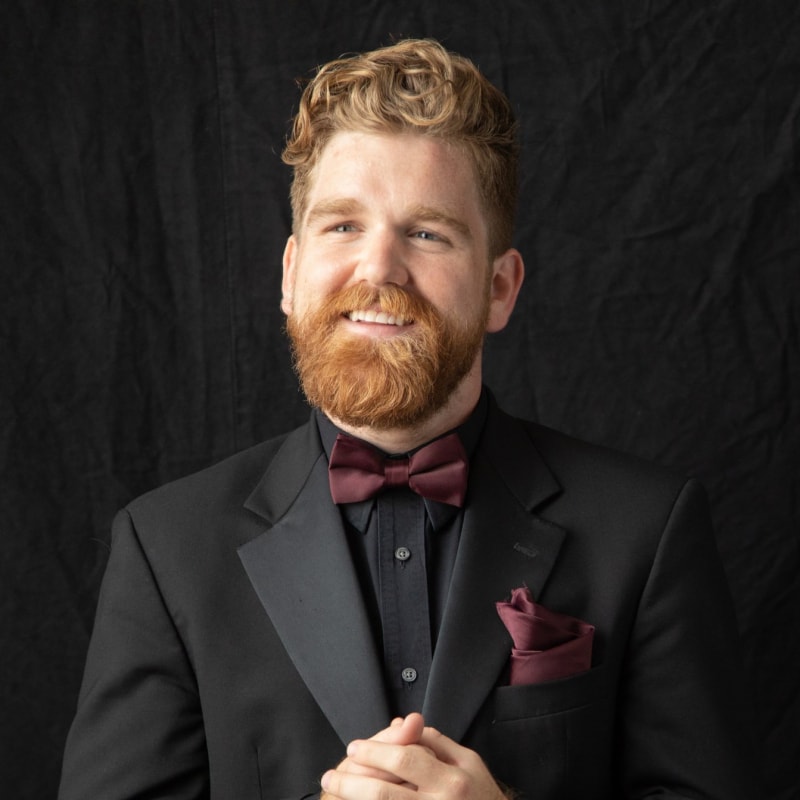 Brian Maurer
Conductor, Prelude Strings
Brian Maurer, a native of Arizona and a former student of Doreen Press, began playing the violin at the age of eight years old. Brian received his Bachelors of Music Education from Arizona State University where he studied violin with Danwen Jiang. During his time at ASU, Brian performed with the ASU Symphony, String Ensemble and served as Concertmaster of the Philharmonia Orchestra. Brian currently is currently the Orchestra Director at Fremont Junior High School. Brian's performance career includes playing with the North Valley Chamber Orchestra where he served as concertmaster, the Mesa Community College Symphony Orchestra, various church organizations and he has also been a part of the Phoenix indie rock scene. Before beginning his education career, Brian taught private violin and had a studio of 40 plus students. He is also the founder of the No Fret String Project, a classical ensemble for junior high and high schoolers that performs in Ahwatukee through the Music Maker Workshop.
Brian is a Phoenix Youth Symphony alumni and was a part of the organization for five years. He is excited to to be the conductor of the Prelude Strings. Brian believes it is important for young musicians to begin their musicianship with others of their same age and skill level. He wants to create a learning environment where young musicians motivate and encourage each other through creativity and music exploration.