The School of Ballet Arizona (SBAZ) and Phoenix Youth Symphony Orchestras (PYSO) announce a unique partnership to perform Swan Lake at Desert Botanical Garden May 30, 31, and June 6, 2021 at 8:00 PM. This inaugural collaboration presents a unique opportunity for both SBAZ and PYSO students to gain valuable experience presenting a main stage performance with live music.Swan Lake is indeed a tour de force for both dancers and musicians and this collaboration marks the largest and most extensive production undertaken by two youth arts organizations in Phoenix.
Swan Lake is a timeless masterpiece of classical ballet, featuring a moonlit lake, swan maidens, and true love. Accompanied by one of Tchaikovsky's most famous and memorable scores, Swan Lake tells the story of Prince Siegfried's love for Odette, a beautiful princess turned into a swan by a sorcerer's curse. Live orchestral music, elegant costumes, an unparalleled setting and aspiring young talent all come together for a Swan Lake that is sure to enchant audiences of all ages with its story, beauty, and splendor.
This production demonstrates and celebrates the remarkable accomplishments of both organizations and gives audiences the rare opportunity to experience a performance by the next generation of performing artists in Phoenix.
Tickets for PYSO families are available for pre-sale April 19. Families were sent a link via email to purchase tickets. There will be a 4 ticket max per participating student during the pre-sale with the ability to purchase more when they go on sale to the general public. Tickets for the general public are on sale beginning May 3 starting at $40. Tickets can be purchased by visiting balletaz.org.
To ensure the safety of all involved in the performances, Ballet Arizona has partnered with local company, HealthyVerify to maintain a safe and healthy environment for all patrons, dancers and staff.
The School of Ballet Arizona and Phoenix Youth Symphony Orchestras Unite to Showcase Swan Lake – Press Release
The School of Ballet Arizona Presents Swan Lake – Ballet Arizona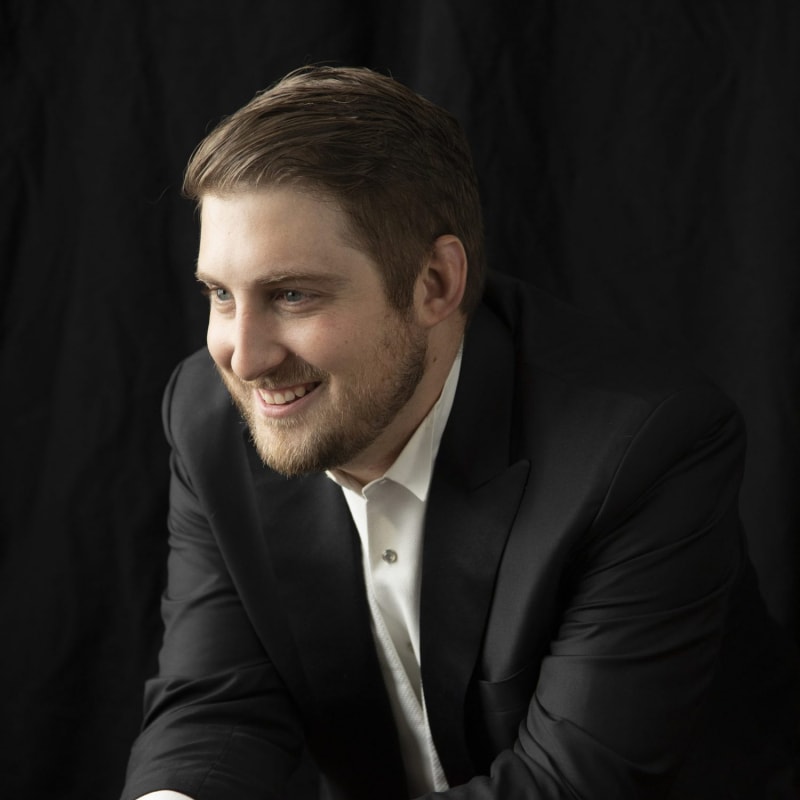 Conductor
American conductor Matthew Kasper currently serves as Resident Conductor of The Phoenix Symphony and Artistic Director of The Phoenix Youth Symphony Orchestras. Past posts have included Music Director of the Queens Symphony Orchestra, Music Director of the Chicago Composers Orchestra, Associate Conductor of the Queens Symphony Orchestra and he served on the faculty of the Aaron Copland School of Music.
In his fifth season with The Phoenix Symphony, Matthew has proven a wide-range of ability leading Classics, Pops, SFTS, Chamber and other programs during his tenure. This success led to his promotion from Assistant to Resident Conductor in the 2018-19 season. This season Matthew will led over thirty-five performances including multiple Pops and education programs as well as his debut conducting Handel's Messiah. He will also be on stage to lead the return of Troupe Vertigo in Prokofiev's Cinderella, the annual Side-by-Side with The Phoenix Youth Symphony and in the symphony's new Scottsdale Series featuring the music of Mendelssohn and Schumann.
In demand as a guest conductor, Matthew has conducted extensively in the United States, Europe and Asia. Recent seasons included successful debuts with the Rochester Philharmonic, the Tucson Symphony and the Evergreen (Taiwan) Symphonies. Matthew has also appeared with the Orchestre de l'Opéra national de Lorraine, Opera National de Lorraine, Queens Symphony Orchestra, The Phoenix Symphony and the Salt River Ballet. Matthew has served as cover conductor for The Cleveland Orchestra, The San Diego Symphony, The Phoenix Symphony, Arizona Musicfest and the Queens Symphony.
Equally at home in symphonic and operatic repertoire, Matthew made his European debut with the Orchestre Symphonique et Lyrique de Nancy in 2014 and also served as an assistant conductor for the Opera National de Lorraine where he prepared the internationally acclaimed staged premiere of Gerald Barry's The Importance of Being Earnest. He was immediately re-engaged for productions of Bernstein's Candide and Britten's Owen Wingrave. 2013 also marked Matthew's debut with the Queens Symphony Orchestra, which subsequently let to him being named Interim Music Director for the 2015 season.
As Artistic Director of the Phoenix Youth Symphony Orchestras, Matthew has been a driving force to expand the orchestra's season and footprint in the community. He has been instrumental in cultivating relationships with other arts organizations in Phoenix including forming an assistant conductor program with the Arizona State University School of Music, serving as a partner organization for the Arizona Piano Institute and collaborating with the Ballet Arizona school for educations programs and full length ballet performances with The Phoenix Youth Symphony Orchestras.
An avid music educator, Matthew served as an adjunct faculty member of conducting staff at the Aaron Copland School of Music from 2011-2014, where taught conducting classes and conducted the orchestra in performances of symphonic, musical theater and opera performances. With The Phoenix Symphony Matthew conducts the orchestra's educational and family concerts, reaching over 15,000 children annually.
Trained as a violinist, Matthew is a former member of the Chicago Civic Orchestra where he performed under illustrious conductors such as Bernard Haitink and Esa-Pekka Salonen. He holds degrees in violin performance from Queens College and the Chicago College of Performing Arts where his principal teachers were Burton Kaplan and Shmuel Ashkenasi. Matthew holds a Master's degree in Orchestral Conducting from Queens College where he was a student of Maurice Peress. He received additional training at the prestigious Pierre Monteux School for Conductors as a Quimby Family Foundation Fellow where he studied with Michael Jinbo.
Originally from Madison Wisconsin, Matthew currently resides in Phoenix with his wife Rebecca, son Theodore and daughters Fiona and Magnolia.
Partnering with