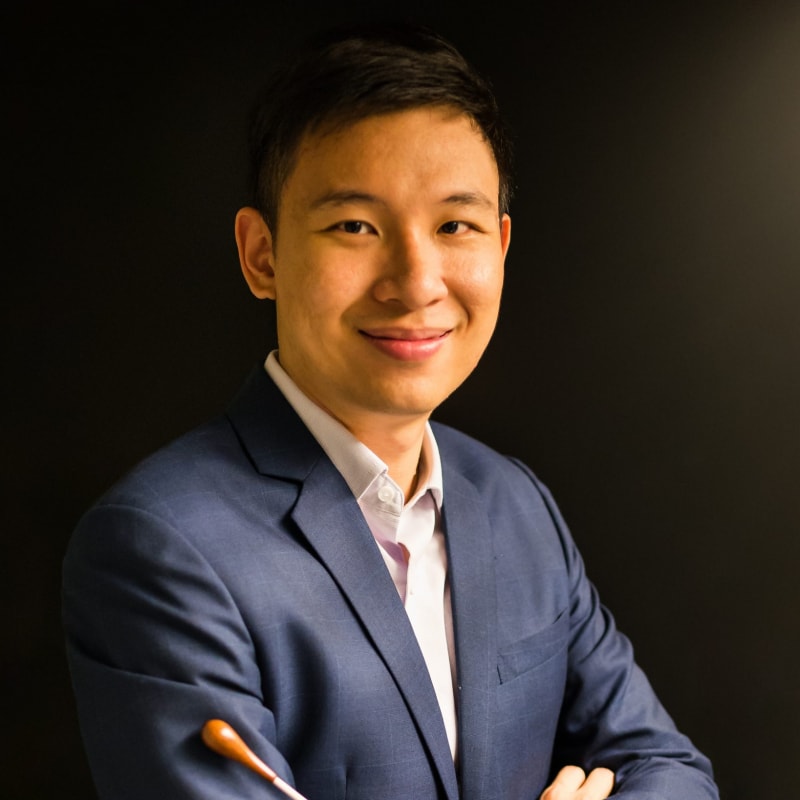 Praised by the Polish Radio presenter Adam Rozlach as a "cheerful, vibrant and musically active
conductor," Yun Song Tay has guest conducted orchestras across Asia, Europe and North
America. Born and raised in Singapore, he began his musical journey on the flute, winning the
position of principal flautist with the Singapore National Youth Orchestra from 2007 to 2009 and
receiving a top prize at the Singapore Flute Festival Competition in 2009. Since that time, his
musical passions have turned to conducting and he has begun a vibrant career having conducted
ensembles such as the Orchestra de Camera Fiorentina, Berlin Sinfonietta, European Youth
Wind Orchestra, Dutch Royal Guards Band, Parnu Linnaorkester, Orchestra Collective
(Singapore) and Cleveland Heights Chamber Orchestra. He was a semifinalist of 2014 Wind
Band Conducting Competition in Jarvenpaa and a quarter-finalist in the 2017 Fitelburg
Orchestral Conducting Competition. In May 2019, he led The Phoenix Symphony in their
Education Concert Series at Tuscano Elementary School and Mountain View Elementary. He
was also shortlisted in the recent Houston Symphony Assistant Conductor search.
Yun Song received his Master's degree in Orchestral Conducting at Cleveland Institute of Music
in 2018 and Bachelor's degree in Wind Conducting at Conservatorium van Amsterdam in 2016
where his conducting mentors included Carl Topilow, Danny Oosterman and Sam ten Velden.
He has also conducted in masterclasses and lessons for esteemed conductors such as Leonid
Korchmar, Lutz Kohler, Colin Metters, Jahja Ling, Brett Mitchell, Tito Muñoz, Carl St. Clair and
JoAnn Falletta. He is currently pursuing his Doctoral in Musical Arts at Arizona State University
where he serves as Assistant Conductor of the ASU Orchestras under Jeffery Meyer.